The Rules of Shooting
The Rules of Shooting in the UK are maintained and provided by Archery GB, the national governing body of Archery (formerly known as GNAS, the Grand National Archery Society).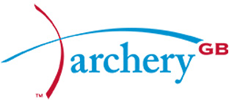 This book contains the rules we follow as a UK archery club, covering everything from the equipment you are allowed to shoot, how to lay out a shooting range, to how to run a tournament. The club's insurance is provided through Archery GB, and this insurance is dependent on us following these rules, so they are extremely important to us, and all other UK archery clubs.
You can find the full document on their website here.  Following the changes in Handicap and Classification tables in 2023 the latest information is available here where there are links to all the tables and tools to help you track your progress.